My how time flies! Hard to believe it has been a whole year since I dipped my toe in the blogosphere and in December no less. I must have been nuts!! Did I need one more thing to do in December??!! Probably not, but it has been fun.
In honor of my first blogoversary and that magical mark of 50 followers I thought I'd have a giveaway. Since it is December I thought something in a Christmas theme was called for. So I would like to offer you this: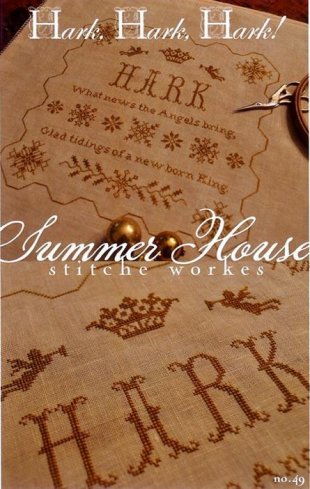 And to make it even more fun, I am going to kit it. The pattern calls for 40 ct. linen but I will give you your choice of count. The thread is Gentle Art Sampler Thread Grecian Gold but the dye lot at my LNS was way too green so I am going to substitute a lovely Gloriana silk in antique gold.
No need to jump through hoops, just leave a comment on this post. That's it. I will draw the winner on the 21st, which just happens to be my birthday. What could be more fun than that??!!